Astăzi ne vom rezuma la o introducere ceva mai scurtă, căci lucrurile sunt destul de directe. Avem mai jos zece recomandări de serii manga pe care să le citești în funcție de lecturile tale preferate. Facem acest "experiment" pentru că am observat, de-a lungul timpului, că oricare dintre noi poate găsi un titlu manga pe plac. (Sailor Moon fan here!) Pentru că sunt de foarte foarte multe feluri. Iar acesta este doar vârful iceberg-ului. Să începem:
Dacă îți place seria Shadowhunters s-ar putea să-ți placă Bleach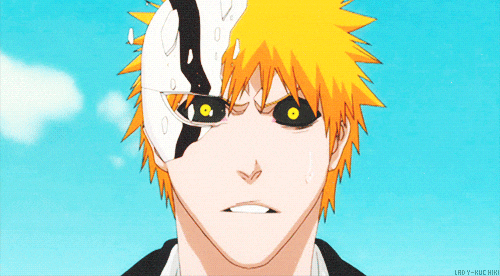 Ichigo "Strawberry" Kurosaki was born with the ability to see ghosts. When his family is attacked by a Hollow — a malevolent lost soul — Ichigo becomes a Soul Reaper, dedicating his life to protecting the innocent and helping the tortured spirits find peace.
Primele 21 de volume sunt disponibile în set aici 
2. Dacă ți-a plăcut Ender's Game atunci Naruto ți s-ar potrivi
In another world, ninja are the ultimate power – and in the village of Konohagakure live the stealthiest ninja in the world. But twelve years ago Konohagakure was attacked by a fearsome threat – a nine-tailed fox demon which claims the life of the Hokage, the village champion. Today, peace has returned, and a troublemaking orphan named Uzumaki Naruto is struggling to graduate from the Ninja Academy. His goal: to become the next Hokage. But unknown to Naruto and his classmates, within him is a terrifying force…
Primul volum este disponibil aici. 
3. Fullmetal Alchemist cuprinde magie și știință într-un mix unic, ceea ce îl recomandă fanilor clasicului Dr Jekyll and Mr Hyde sau al seriei Lunar Chronicles
Alchemy tore the Elric brothers' bodies apart. Can their bond make them whole again? Equipped with mechanical "auto-mail" limbs, Edward becomes a state alchemist, seeking the one thing that can restore his and his brother's bodies…the legendary Philosopher's Stone. 
Volum ce reunește primele trei apariții se află aici.
4. Death Note vine ca recomandate pentru, de ce nu, fanii Throne of Glass – și Celaena seamănă moartea în stânga și-n dreapta chiar dacă nițel mai direct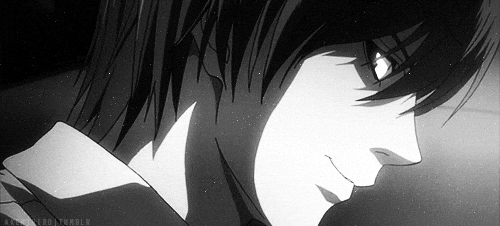 Light Yagami is an ace student with great prospects – and he's bored out of his mind. But all that changes when he finds the Death Note, a notebook dropped by a rogue Shinigami death god. Any human whose name is written in the notebook dies, and now Light has vowed to use the power of the Death Noteto rid the world of evil.
But when criminals begin dropping dead, the authorities send the legendary detective L to track down the killer. With L hot on his heels, will Light lose sight of his noble goal…or his life?
Primul volum din ediția Black îl găsești aici
5. Pentru fanii Renegades sau Vicious avem One-Punch Man, un supererou ca niciun altul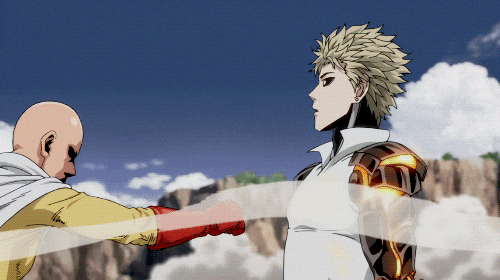 Nothing about Saitama passes the eyeball test when it comes to superheroes, from his lifeless expression to his bald head to his unimpressive physique. However, this average-looking guy has a not-so-average problem – he just can't seem to find an opponent strong enough to take on! Every time a promising villain appears, he beats the snot out of 'em with one punch! Can Saitama finally find an opponent who can go toe-to-toe with him and give his life some meaning? Or is he doomed to a life of superpowered boredom?
6. Dacă printre preferatele tale se numără și Good Omens poate ți-ar fi pe plac și Blue Exorcist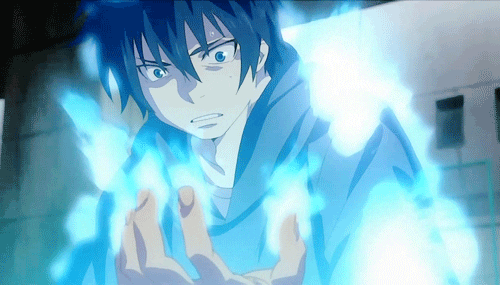 Raised by Father Fujimoto, a famous exorcist, Rin Okumura never knew his real father. One day a fateful argument with Father Fujimoto forces Rin to face a terrible truth – the blood of the demon lord Satan runs in Rin's veins! Rin swears to defeat Satan, but doing that means entering the mysterious True Cross Academy and becoming an exorcist himself. Can Rin fight demons and keep his infernal bloodline a secret? It won't be easy, especially when drawing his father's sword releases the demonic power within him!
7. Ai trecut prin aventuri peste aventuri încă din copilarie prin paginile lui Jules Verne? Încearcă One Piece!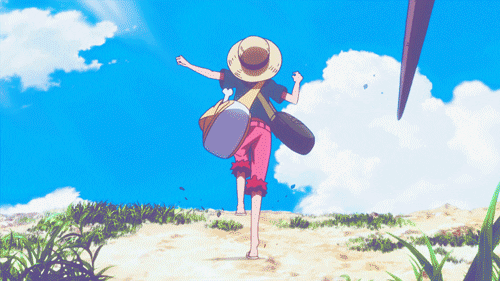 As a child, Monkey D. Luffy dreamed of becoming King of the Pirates. But his life changed when he accidentally ate the Gum-Gum Fruit, an enchanted Devil Fruit that gave him the ability to stretch like rubber. The only drawback – He'll never be able to swim again – a serious handicap for an aspiring sea dog! Years later, Luffy sets off on his quest to find the One Piece, said to be the greatest treasure in the world…
Setul cu 23 de volume poate fi găsit aici
8. Dacă îți plac seriile cu vampiri atunci Tokyo Ghoul s-ar putea să fie suficient de sângeros pentru tine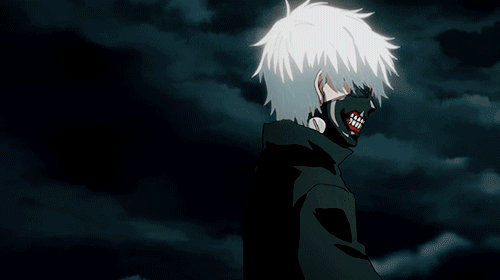 Shy Ken Kaneki is thrilled to go on a date with the beautiful Rize. But it turns out that she's only interested in his body–eating it, that is. When a morally questionable rescue transforms him into the first half-human half-Ghoul hybrid, Ken is drawn into the dark and violent world of Ghouls, which exists alongside our own.
In this post-apocalyptic fantasy, a sea of sand swallows everything but the past. In an endless sea of sand drifts the Mud Whale, a floating island city of clay and magic. In its chambers a small community clings to survival, cut off from its own history by the shadows of the past.
10. Dacă ți-a plăcut seria Magisterium atunci My Hero Academia este pentru tine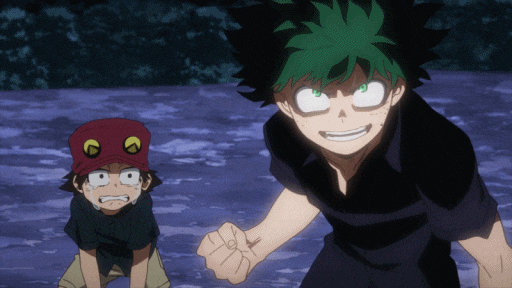 What would the world be like if 80 percent of the population manifested superpowers called Quirks at age four? Heroes and villains would be battling it out everywhere! Being a hero would mean learning to use your power, but where would you go to study? The Hero Academy of course! But what would you do if you were one of the 20 percent who were born Quirkless? Middle school student Izuku Midoriya wants to be a hero more than anything, but he hasn't got an ounce of power in him. With no chance of ever getting into the prestigious U.A. High School for budding heroes, his life is looking more and more like a dead end. Then an encounter with All Might, the greatest hero of them all, gives him a chance to change his destiny…
Primul volum din serie se află aici
That's all, folks!